With storm season in full swing in South East Queensland, now is the time you find out if your roof is doing its job.
Whether your roof has spring a couple of leaks over the years, or you have been caught in one of the more powerful storm cells that have come through and have more extensive roof damage, it is relatively straightforward to get an idea as to how much it will cost to repair or replace your roof.
If the whole roof or sections of the roof need replacing, you first need to find out how many square metres of roofing need to be replaced. If you work on a likely cost of $80-$110 per square metre for either tiles or Colourbond style metal sheet roofing, you won't be far off the mark. This figure normally includes the removal and disposal of your old roofing materials.
If your roof is a simple design, easy to access and reasonably low level (ie one or two storeys up), then the cost will be towards the lower end of this scale. If it is more difficult, eg a complex design or high or steeply pitched, then this will increase the cost per square metre of the replacement.
How do you find out the size of your roof?
If you have the original plans for your house, you can work it out from them. If not, you have a choice – either go online to Google Maps and use its measuring function to get the information, or do it the old fashioned way – get up on the roof with a tape measure. We'd recommend Google Maps first.
Once you have the measurements and maybe a screenshot of your roof as it appears on Google Maps, you can send these details out to a few roofing contractors to get some quotes in. Check our other article about the questions you need to ask a contractor before giving them the go ahead.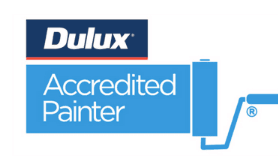 How Much Will It Cost To Replace My Roof