If you're planning to get any work done on your house*, whether it's your roof or anywhere else, it's important to ask the right questions of any builder or contractor you're looking to use.
Everyone focuses on price, but here are a few other questions you might like to ask to make sure the job is done well, and – in the event there are any problems – you can get these resolved.
---
Question No. 1 – Can I see your QBCC licence?

The first, and most important question you must ask is "can I see your QBCC licence?" In Queensland what was formerly known as the Building Services Authority (BSA) is now called the Queensland Building and Construction Commission (QBCC). The QBCC is a statutory authority set up by the government to regulate the building industry and to provide information and advice both to consumers and contractors in Queensland.
If a contractor performs any building work over $3,300 in value they are obliged to hold a QBCC licence, which shows that they have met a set of technical, managerial and financial standards. A major benefit of using a QBCC certified contractor is that major defects in the work are covered by the QBCC insurance scheme for six years and six months.
You can either check this permit in person, or by doing a search online (here – http://www.onlineservices.qbcc.qld.gov.au/OnlineLicenceSearch/VisualElements/SearchBSALicenseeContent.aspx).
---
Question No. 2 – Do you have insurance cover?
It is critical that a contractor has both public liability insurance (ideally for $20M) and a current WorkCover policy, just in case there are any incidents relating to the work on your property.
Question No. 3 – Do you want to get up on the roof and have a look?
The answer to this question should be 'yes'. Maybe wait until they've answered all the questions in this list before you let them up, especially the question about their insurance! If a roofing contractor offers to give you a quote without looking at the roof, then it's very unlikely they will be able to give you an accurate estimate. This is not a good sign.
---
Question No. 4 – Can I speak to some of your previous customers?
It goes without saying that the answer to this needs to be a resounding 'yes'. If not, we strongly advise you look elsewhere. Also it might be a good idea to talk to customers who had their work done by the contractor a year or two ago as well as recent customers.
---
Question No. 5 – Do you guarantee your work?
A reliable contractor will always be prepared to guarantee their work. Ask about the details of the warranty they provide and make sure you get a written copy of the guarantee stating what is and what isn't covered.
Question No. 6 – Can you give me a written estimate?
The best way to avoid any misunderstandings down the track is to make sure that both parties are aware of what work will be done and what is not covered (ie will be classed as extra work at extra cost).
The more detailed this document, the better. Make sure that any items that are important to you are covered off, no matter how small they may seem, for example, whether the contractor is responsible for removing all debris and other waste material from your property.
---
Question No. 7 – Will you be using a sub-contractor?
It's important to know the answer to this question. Sub-contractors are not employed by the company you are dealing with and, although the contractor you have agreed the project with is bound by the agreement between you, the sub-contractor is working for the main contractor, not directly for you.
This may not be an issue, however the fact that your contractor is using a sub-contractor means there is an added layer where communication can go astray. Make sure, if your contractor is using a sub-contractor, that they understand all the relevant terms of the agreement between you and the contractor.
Question No. 8 – Will there be a final inspection?
Again the best answer to this question is 'yes' – it's very important that you are able to 'sign off' on the work and a formal final inspection is the best way to do this. At this point the contractor is saying that they have completed the work to your specification and satisfaction and it is also the point at which any guarantee or warranty they offer starts.
Without a final inspection there is room for uncertainty on both sides.
—————————————-
*this article assumes you are based in Queensland, Australia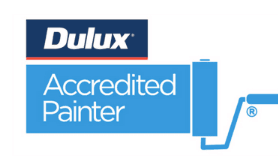 Eight questions to ask a roofing contractor before letting them up on your roof