If you're sweltering in the heat of summer, spare a thought for residents and workers in some parts of Australia where the temperatures regularly hit the record books.
In January this year, the ABC listed some of the hottest spots around the country, where you'd certainly want to be sitting out the heat of the day under a cool roof…
Port Augusta  49
HayAirport,  48.7 
Tarcoola Aero, SA, 49.1 
Oonadatta Airport,   47.9
Olympic Dam Aerodrome  47.9
Marree Aerodrome  47.6
The Bureau of Meteorology maintains that another spot – Kellerberrin – east of Perth, took the January 12 record. The owner of Meka Station, about 500 kilometres north, claimed a temperature in the shade of over 50, and took a photo of the thermometer as evidence.
Remember that these are temperatures recorded at weather stations and other inhabited areas.
Australia's interior is vast and largely uninhabited and it may well be that temperatures reach figures in excess of those listed above. In fact, in 2003, when there was a severe drought, a NASA satellite picked up a land surface temperature reading of 69.3 in the Queensland outback.
Although these are some pretty extreme temperatures, on the world scale Australia takes a back seat to some even hotter spots. Kebili in Tunisia, North Africa recorded a temperature of 55 in 1931, but it's Death Valley in California which holds the world record, recording a temperature, in 1913, of 56.7.
Australia holds the record for Oceania, with a temperature of 53 recorded in Bourke, NSW, about 800km north-west of Sydney.
(all temperatures in degrees centigrade)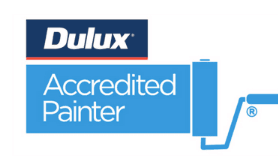 Hottest Places in Australia