Tim Best is the founder and owner of Bulimba-based signwriting company Signright (www.signright.com.au), which provides large format printing and graphics for anything from shopfronts to vehicle graphics.
Signright
specialises in producing graphics and point-of-sale material for national retail advertising campaigns for customers such as Poolwerx.
Tim was leasing 450sqm of warehouse space which, in his own words, could be a bit of a 'sweatbox' in summer. As he didn't own the building, installing air conditioning was not an option (and the landlord wasn't about to do it for him), so he started looking around for other ways to cool the building down.
Making the building cooler was important for two reasons – firstly it would be more comfortable for him and his team and they would as a whole be more productive if the temperature was lower. Secondly, high temperatures are not good for his vinyl stock or for his state-of-the-art machinery, which is more prone to issues operating in a high temperature environment.
He heard about heat reflective roof coatings as a possible solution, and got in touch with Scott at The Cool Roof to find out what was involved.
"When I found out how reasonable the cost of installation was, I thought this was worth doing, and even if it didn't work brilliantly, it would be better than nothing." said Tim.
Shortly after Tim had the roof treated, one of his neighbours in a similar warehouse unit came in and, feeling the cooler temperature, asked him if he had installed air conditioning!
However once The Cool Roof had completed the job, Tim noticed an immediate drop in temperature inside the warehouse on hot days.
"We noticed an incredible difference in the temperature straightaway. To be honest I was a little sceptical beforehand but I think we are getting close to a 6-8C drop in temperature, compared to what it was before. I would have been happy to have knocked just 2C off the heat." explained Tim.
In terms of staff productivity and impact on stock quality control and more efficiently running equipment, Tim estimates his roof treatment will pay for itself over 3-4 years.
"Infracool – the heat reflective technology developed by Dulux, once coated on to a roof, reflects over 90% of the sun's total light energy, including the invisibly light spectrum that is generally not reflected by a simple white roof." explains The Cool Roof's Scott Downing.
"What's more, the coating reflects the heat before surfaces 'superheat', so it takes away any heat load before it transfers into the building, which is better than using insulation, plus it of course it greatly reduces the load on any air conditioning that is installed, although this was not the case in Tim's building."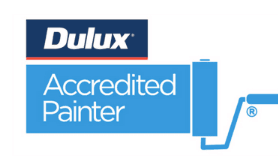 Working in a sweatbox not good for business