This job was commissioned by the tenant.
The roof was pressure cleaned to remove flaky paint and contaminants.
One coat of GI 962 Primer and one coat of Infracool Cool Roof Commercial White were applied thickly.
The solar panels on the roof were covered with plastic sheeting to prevent over-spraying.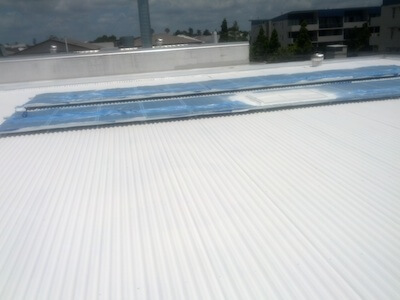 Tim did not mention before the job that he had leaks but afterwards he noticed there were no more leaks and thanked us.
Tim's Rusty Roof at Bulimba