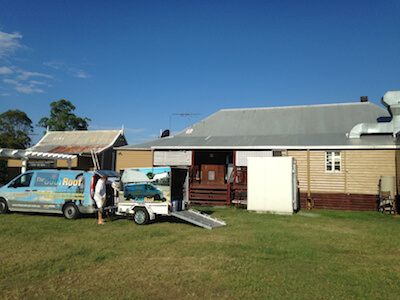 The above photo is the Pro Shop for Hills International Golf Club before Scott worked his magic.
This is the Pro Shop and Clubhouse.
Scott is here applying one coat of clear based primer to prepare the surface before application of the final coats.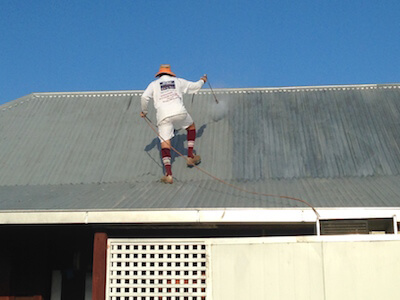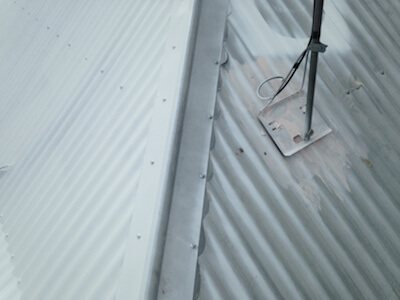 Scott is applying two coats of Surf Mist Heat Reflective Membrane.
This is the finished product.
Members and guests appreciate the cool roof and can enjoy their meals and drinks even in the hot Queensland summer season.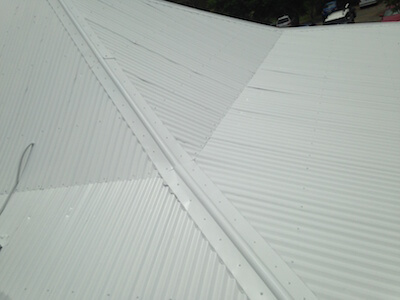 Scott Downing from The Cool Roof is now one of the sponsors of the Junior Golf Tournamentsat Hills International Golf Course
Hills International Golf Course