Check out another great job by Scott Downing and the team at The Cool Roof. 
Using Dulux White Cool Roof paint can reduce your A/C bills by up to 30% based on a study completed by the EPA.
Before: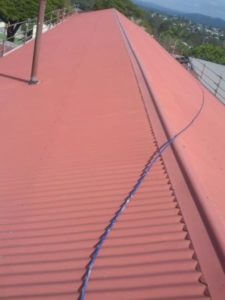 Due to the red roof and no insulation the children found it hot and stifling inside.
It was hard for them to concentrate after lunch as this is the hottest part of the day
After: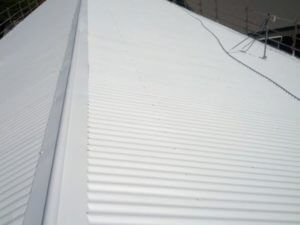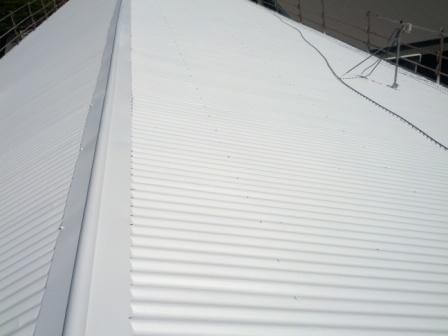 A Hand Rail System was installed on the perimeter. The roof was pressure cleaned.
One coat of GI 962 Primer was applied and then two coats of Infracool Cool Roof Commercial White for maximum reflection of the summer heat.
The children found that it was 6-9 degrees cooler inside after the room was sprayed
Before and After Photos – Weller Hills State School Cool Roof Painting Renovation